Image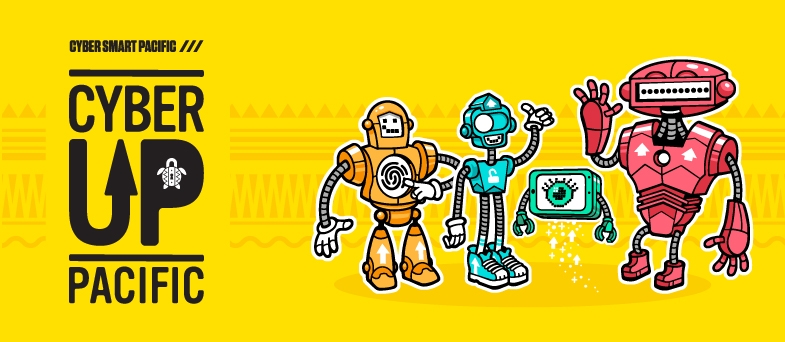 Cyber Up with PaCSON
Cyber security threats are on the rise, so let's Up our digital safety and security  
As with many risks, prevention is the best approach, which is why we're encouraging all PaCSON Member nations to Cyber Up and increase their cyber resilience so they're less vulnerable to attacks. Our bots are here to help you learn and action the key steps to improve your cyber security. 
So, step up your digital safety and security by taking these four steps:
Upsize your passwords – to make them harder to crack
Upgrade to two-factor authentication – to protect accounts with another layer of security 
Update your apps and devices – to keep bugs and viruses out 
Uphold your privacy – to take control of the personal info you share 
Special thanks to CERT NZ for their assistance with producing this information.
The 2021 Cyber Smart Pacific material is licensed for re-use under a Creative Commons Attribution Non-Commercial 4.0 International Licence.
For more information visit https://www.cert.govt.nz/about/copyright