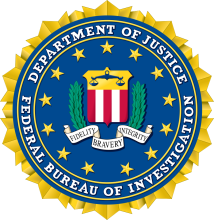 The FBI's investigates counterterrorism, counterintelligence, cyber, public corruption, civil rights, transnational organized crime, white collar crime, violent crime, and weapons of mass destruction.
The FBI workforce includes more than 35,000 people, including special agents and support professionals such as intelligence analysts, language specialists, scientists, and information technology specialists.
We work around the globe. Along with our Headquarters in Washington, D.C., we have 56 field offices located in major cities throughout the U.S., about 350 satellite offices called resident agencies in cities and towns across the nation, and more than 60 international offices called legal attachés in U.S. embassies worldwide.